Capacitive technology
Capacitive keypads – For heavy use
Capacitive keypads offer an ideal solution for comfortable operation of machines and devices. Only a light touch on the capacitive key elements, which are located behind a completely closed, continuous front, detects your keystroke.
The closed and smooth surface is particularly characterized by its high resistance, durability and the multitude of possible uses in industry and medical technology. In addition, the capacitive keypad has no moving parts, it responds to the touch of a finger through a sensor electrode. The surface can be easily cleaned with water and also with cleaning agents or disinfectants, which is why it can also be used in highly sensitive areas with maximum hygiene standards. It can also be easily operated with special gloves. In addition, the keypads can be illuminated individually and completely according to your wishes. You also have almost unlimited freedom of design with regard to the shape, design and material of the capacitive keypads.
Choose the user interface that suits you best from several options. You can choose from foils, glass, polycarbonate, Plexiglas or other printable materials.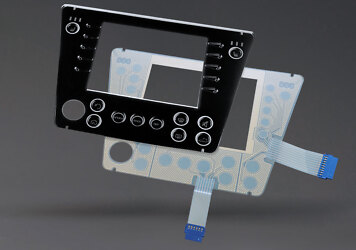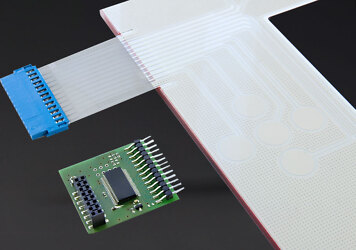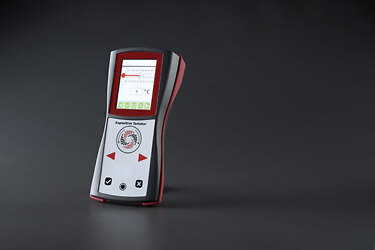 User interface made of foils, glass or plexiglass