LEAN Workstation
Customized LEAN workstations developed for your product
Each LEAN assembly workstation is individually designed and manufactured to the customer's product according to LEAN principles in order to increase productivity. The product is assembled in a one-piece flow, which increases productivity compared to "batch production" and also significantly minimizes space.
Together with the customer, the previous assembly process is examined and the MUDAS or wastes are uncovered. In the second step, a concept is developed and the assembly workstation or assembly line is designed. The focus here is on eliminating the previously uncovered wastes and consequently increasing the added value. At the same time, however, it is also important to ensure ergonomics and targeted illumination of the workplace.
With our LEAN-live workshop we also offer you the opportunity to set up an assembly workstation. Come to us with your product and your team. You will be accompanied by one of our LEAN experts.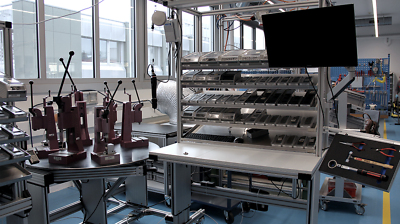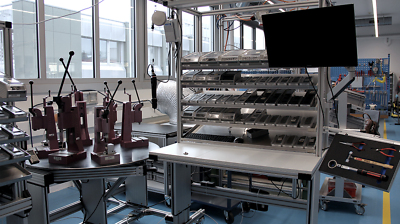 Ergonomic
Height-adjustable workstations for the well-being of the employees
Individually
Customized workstations for your product
Productivity
Guaranteed increase in productivity
One-Piece-Flow
Production errors or rejects are identified immediately
ESD design
ESD workstations to protect electronic components