Pick by light system
Pick by Light guides through the assembly process step by step
On assembly workstations equipped with SETAGO® Pick-by-Light worker guidance system, every employee really can perform the respective assembly task without errors. The worker assistance system guides the worker safely through the individual process steps using images, videos and sensors.
The operation is very simple: The SETAGO® system uses digital work instructions to show the worker which component to assemble next, where to take it from and how to assemble the component. Correctly executed workflows initiate the next process step. If the worker accidentally picks up the wrong material or uses the wrong torque for tightening, this is recognised and the assembly process is stopped. Continuation is only possible after correction. This eliminates errors, ensures product quality and increases productivity.
At the same time, with the support of SETAGO® Pick-by-Light, even new, inexperienced or cognitively impaired employees can fulfil complex orders reliably and productively with practically no training time.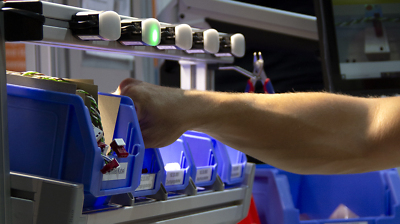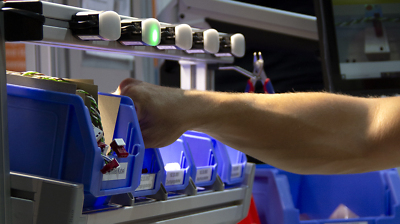 Improves quality
Pick by Light reduces assembly errors by 99.9% and ensures continuous quality
Increases productivity
Increases productivity by up to 50%
Training employees
Employees require hardly any training time and are immediately productive and can therefore quickly help out in unfamiliar assembly processes in the event of breakdowns or high workloads
No searching for components
The light sensor shows the employee where the part to be mounted is located
No mix up
Prevents mixing up components that look similar
Link to ERP
SETAGO® Pick-by-Light provides an interface to several, optional ERP systems