Smart production
Imagine...
... Your employees can concentrate on complex tasks while everything else is taken care of by the networked and organized SETAGO® App assembly assistance system. An autonomous transport vehicle brings components to the right workstation and material can be identified paperless using a battery-free NFC e-paper. Production data is always available in real time and up to date.
Via sensor technology, the correct component is signaled at the workstation and incorrect access is detected immediately. The collaborative robot assists with simple tasks. At the same time, serial and batch numbers are scanned and processed. Electric screwdrivers are enabled in the correct step, torques are additionally monitored. Data from test systems is recorded and stored directly. At the end, the produced parts are brought to shipping by the autonomous transport vehicle.
This vision is not fiction, but an affordable reality from Phoenix Mecano.
Create competitive advantages for yourself!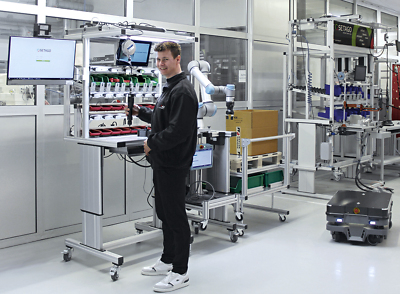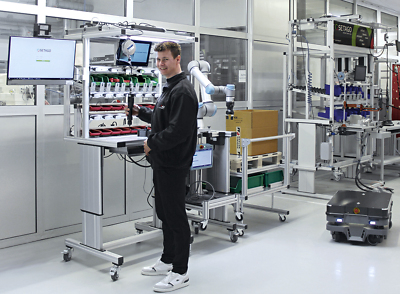 Live data from production
Start small, expand steadily