Aluminium construction profiles
Construction profiles – flexible application possibilities due to profile slots on all sides
The extensive variety of our aluminium profiles in combination with a comprehensive range of accessories forms the basis for the construction of the most diverse applications. Regardless of whether it is a matter of frame racks, machine superstructures, work tables, shelving systems or handling and protective devices - with our construction profiles you are optimally equipped.
Our aluminium construction profiles are characterised by their optimal connectivity (through slots on all sides) and the associated limitless application possibilities.
The BLOCAN® aluminium profile system guarantees a technically flawless design with optimum cost-effectiveness due to the flexible adjustment of the profile size to the occurring load. The wide selection of different profile cross-sections and the extensive range of accessories allow you to implement your projects without restrictions. No matter what challenges you have - we have a suitable solution for almost every application. Discover the countless possibilities offered by our BLOCAN® aluminium profile system.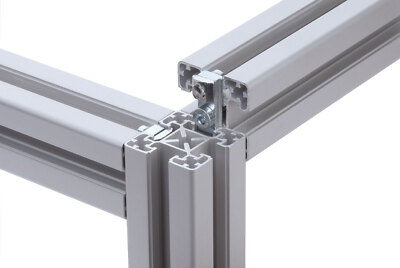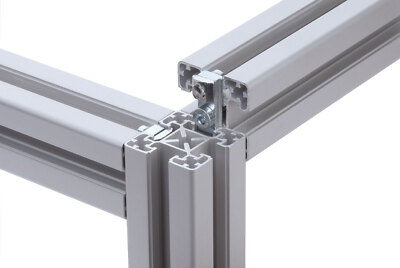 Fixing slots on all sides
3D data download incl. accessories
Assembly without machining
Alternative to welded joints or bolted connections
Also available in lightweight construction